Case Study - Using North Capital's TransactCloud Technology to Scale Business Through Reg A+ and Secondary Trading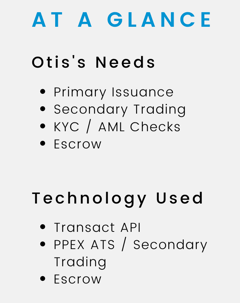 How Otis, a wholly-owned subsidiary of Public, and Innovator in the Art and Collectibles Alternative Investment Sector, Uses North Capital's TransactCloud to Scale Its Business
Are you curious about how the lineup of North Capital technology products can be used to facilitate raising capital and secondary trading for your alternative investment platform? The following case study illustrates how North Capital's TransactAPI and PPEX ATS solutions are used by Otis, a leading Reg A+ issuer focused on fractional shares and trading of collectibles, art, NFTs, and other alternative assets. While this example is focused on fractionalized ownership of collectibles and other "culture"-focused assets, the TransactCloud platform has also been used by private platforms involved in commercial real estate, farm land, seed stage equity, growth-stage companies, media production, private credit, private funds, and much more.
What Otis Needed
Because of the nature of its business —- offering fractional shares of individual assets through a series of securities issuances under Reg A+ — Otis needed the ability to both offer new asset drops and facilitate trading of existing shares. Each new offering requires funds to be held in escrow until the offering closes and for KYC & AML checks to be performed on all prospective investors to comply with federal and state securities regulations. Once an offering is completed, the securities are immediately eligible for secondary trading, since Reg A+ securities are not restricted. Otis needed a solution that would allow the sponsor to offer a secondary market to their customers, with all information provided via their proprietary application.
How Did Otis Integrate with North Capital's TransactCloud Services?
Transact API for Primary Issuance
TransactAPI (TAPI) is North Capital's standards-based API toolkit. It allows issuers, funding platforms, and broker-dealers to easily integrate the necessary offering functions directly into their app or website. TAPI gives full control to the sponsor over the investor onboarding and transaction processing workflows of the offering platform and lets them decide on the look, layout and overall design of their integration. The service not only lets investors complete the entire investment process without the need to visit any third party sites for data verification or payment processing, but also allows the issuer to track and process transactions through the back-end TAPI admin panel. This straight through processing and direct integration saves months of development time and eliminates the need to work with multiple technology vendors to facilitate an offering.
TransactAPI allows the sponsor to satisfy all key compliance checks, including KYC (Know Your Customer), AML (Anti Money Laundering) and OFAC checks, suitability, and AI verification directly through the API functions, to make sure that there are no red flags from potential investors.
PPEX ATS and Secondary Trading
Once the piece of art, collectible, or NFT has been securitized (fractionalized into smaller shares) through an Otis series offering, the shares are posted on the Otis app as an initial "drop." When the offering sells out and is closed, the series can be opened for secondary trading within the Otis app. This seemingly simple process requires collaboration between several distinct legal entities and involves a complex, highly-regulated process of collecting and matching trades between buyers and sellers. Otis is both the sponsor of the original offering and the provider of the app, which is both a platform for the primary offering and an order management system for secondary trading. Dalmore Group is the agency broker for both primary and secondary trades. North Capital manages the PPEX ATS trading venue and order matching engine, through which all secondary trades are crossed. The Otis app transmits orders to the PPEX ATS and any trade executions are transmitted back via the app and to Dalmore Group. PPEX also reports trades to FINRA within 10 seconds of each execution. Trades are settled by Otis as the transfer agent for its Reg A+ securities.
From the investor's perspective, the entire secondary trading process is performed within the Otis app, without ever requiring the user to visit or enter information on a third party website. Behind the scenes, the Otis app is tightly integrated with TransactCloud trading APIs, to ensure that all secondary transactions are effected on a registered ATS in compliance with the Securities Act of 1934 and related SEC and FINRA guidelines.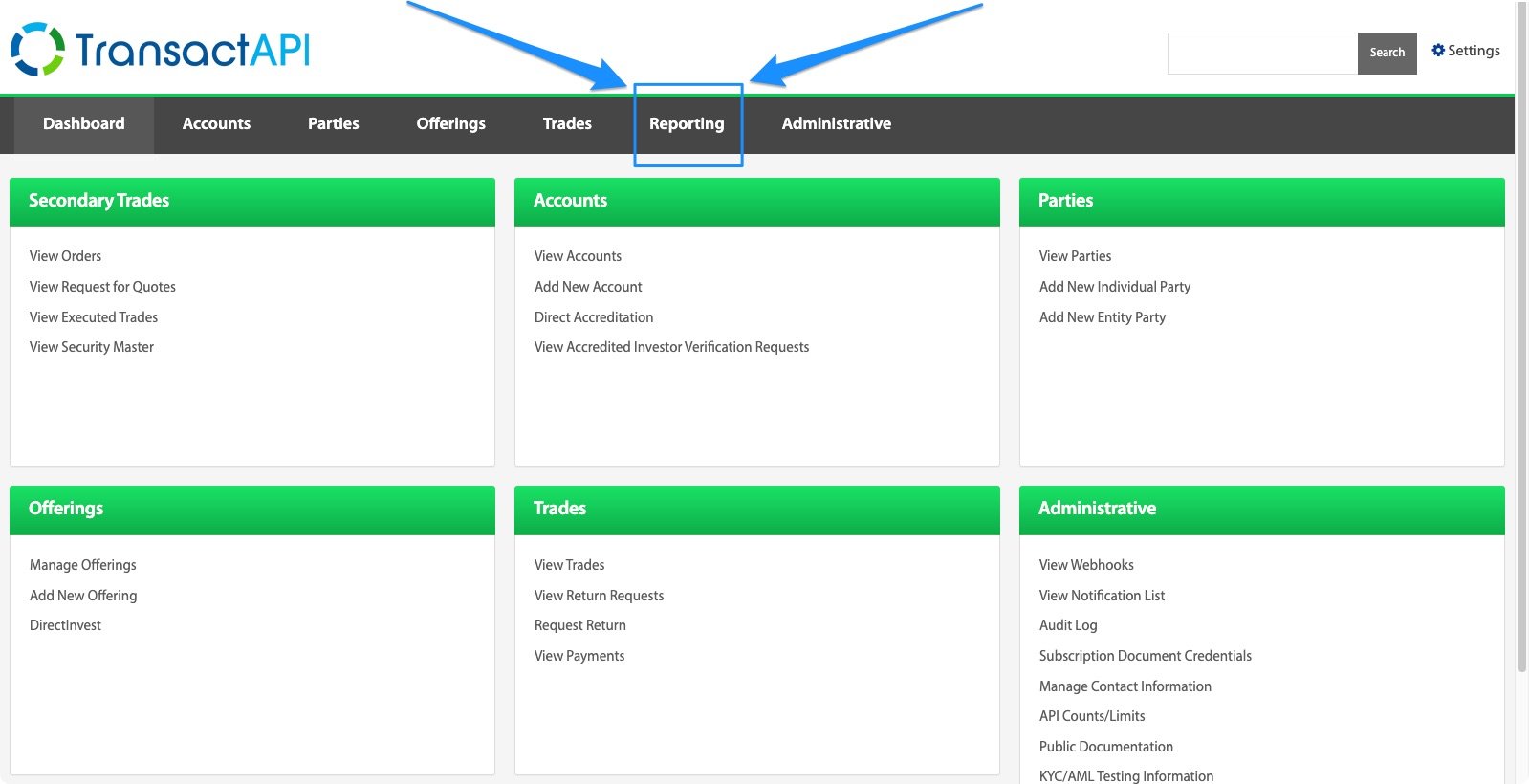 Escrow
As a self-clearing broker-dealer, North Capital offers escrow services and transaction processing for each of Otis's primary offerings. Funds are collected, maintained in escrow, then either disbursed to the issuer or returned to the investor depending on the outcome of an offering. North Capital's Portal and related API functions provide Otis and Dalmore Group with real-time
visibility into their account activity and the current funding status of each offering. Issuers and platforms may utilize their own payment solution or TAPI's payment processing functions, which support ACH transfers, checks, wires, and credit cards.
About Otis
Otis was born out of a passion for art and culture, as well as a belief that it's possible to find meaning in every facet of life — including investing. Out of that passion and belief came another conclusion: that investing in cultural objects like art and collectibles can be a financially savvy part of a diversified investment portfolio. The problem? Only the very wealthy could afford these assets. Until now. Enter Otis, where we're making the investment opportunities previously reserved for the few accessible to the many — all while building a museum-worthy collection, and making that collection free to view in spaces around the world.
About TransactCloud
TransactCloud is a SaaS platform that includes an array of software services to support the offering, transaction, clearing, custody, and secondary trading of exempt securities: TransactAPI, our core application programming interface for private market offerings, Marketplace-as-a-Service (MaaS), a multi-tenant, white label platform solution for exempt offerings, the Direct Invest Button (DIB), a self-contained micro platform for single offerings, the Direct Accreditation Button (DAB), a widget for automating verification of accredited investors, and PPEX ATS, North Capital's registered ATS for secondary trading of exempt securities, including digital asset securities.
Schedule a demo to discuss how North Capital can help with your next capital raise or private offering.
About North Capital
North Capital provides comprehensive technology solutions and services for exempt securities, supporting issuers and their advisors, platforms and other broker-dealers. Through North Capital Investment Technology and its registered broker-dealer North Capital Private Securities (CRD# 154559/SEC# 8-68648), the firm also provides technology-enabled escrow, streamlined investor vetting (including KYC/AML, suitability and accredited investor verifications), custody, secondary trading through the PPEX alternative trading system (PPEX ATS), and a range of other services. For more information, visit www.northcapital.com.